Kropf Park Model Homes
Kropf has been manufacturing Park Model Homes for more than 70 years. Kropf park model RVs provide top-of-the-line amenities and options and allow you to personalize every last detail. Decide which park model is best for you.
Kropf Island Series
, the ultimate experience for your excursions, offers a large selection of floor plans so you can personalize your Park Model Home from the start. Mid-range
Lakeside Series
provides a haven of comfort and convenience with a select number of floor plans and options. The
Lakeside LE Series
, entry-level park model RV, offers a variety of features to help you get the most out of your time away.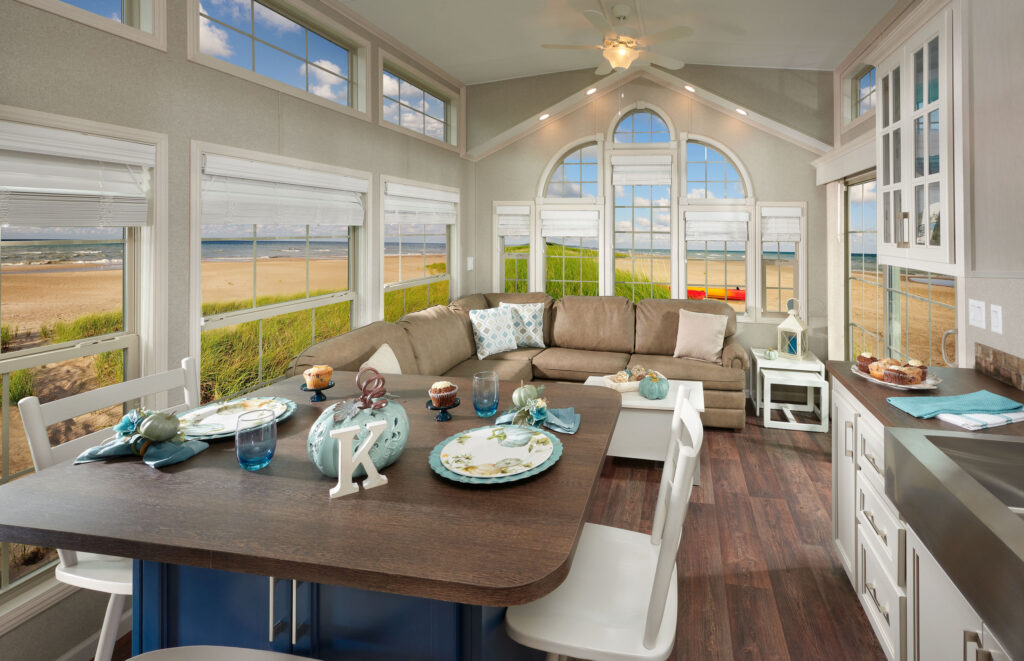 Showing all 6 results